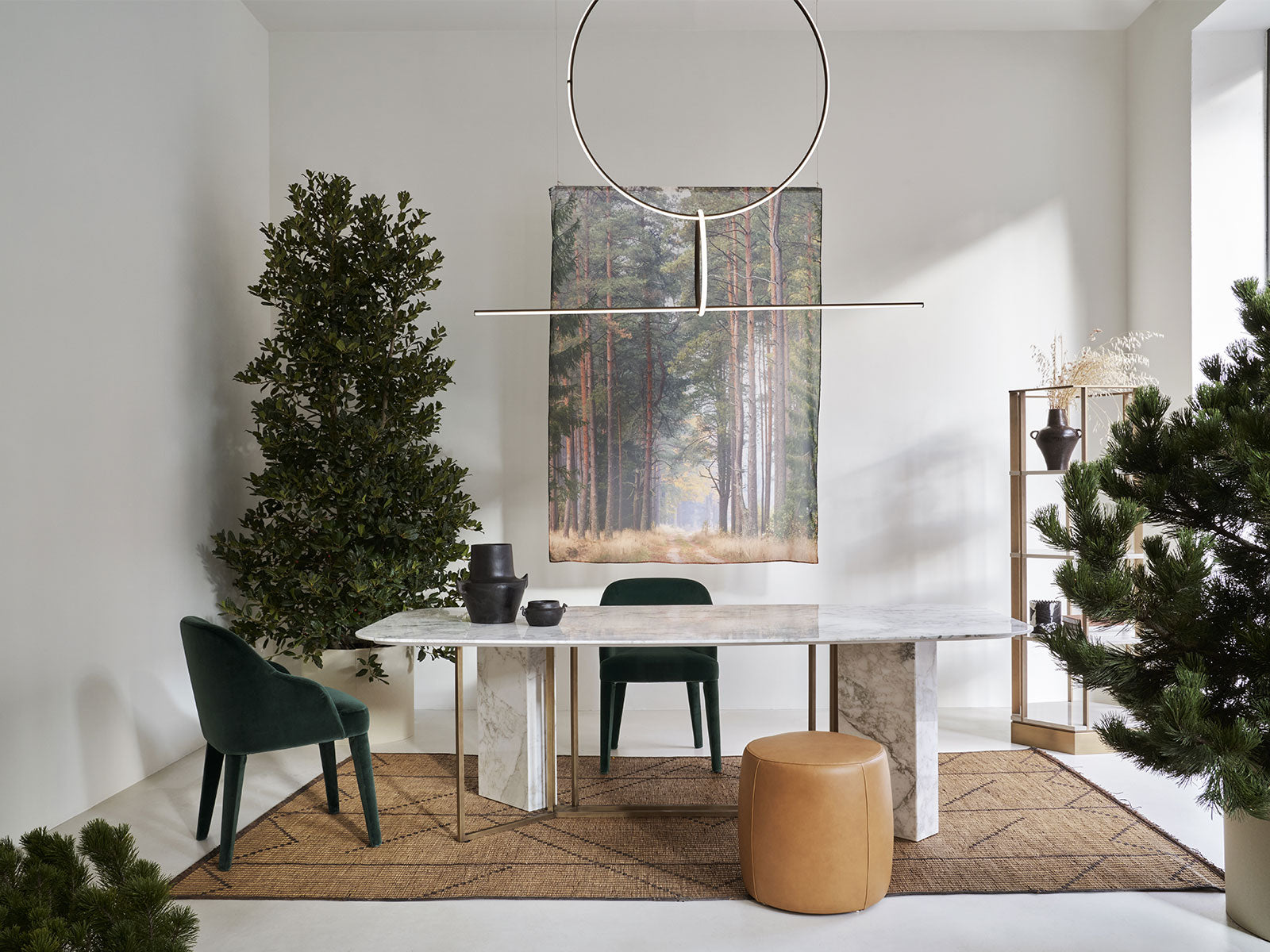 Nature is home
"Nature is home" arrives in Milan: Spotti hosts the third stage of Meridiani's itinerant exhibition dedicated to design inspired by the colors and materials of nature.
A space that meets nature
The theme of inspiration is the forest, which involves this dining area, where nature creates material suggestions, giving soul to each product.
An environment with natural tones
A living area with a relaxing and welcoming atmosphere, which is shaped around the materials and colors of nature, through its colors.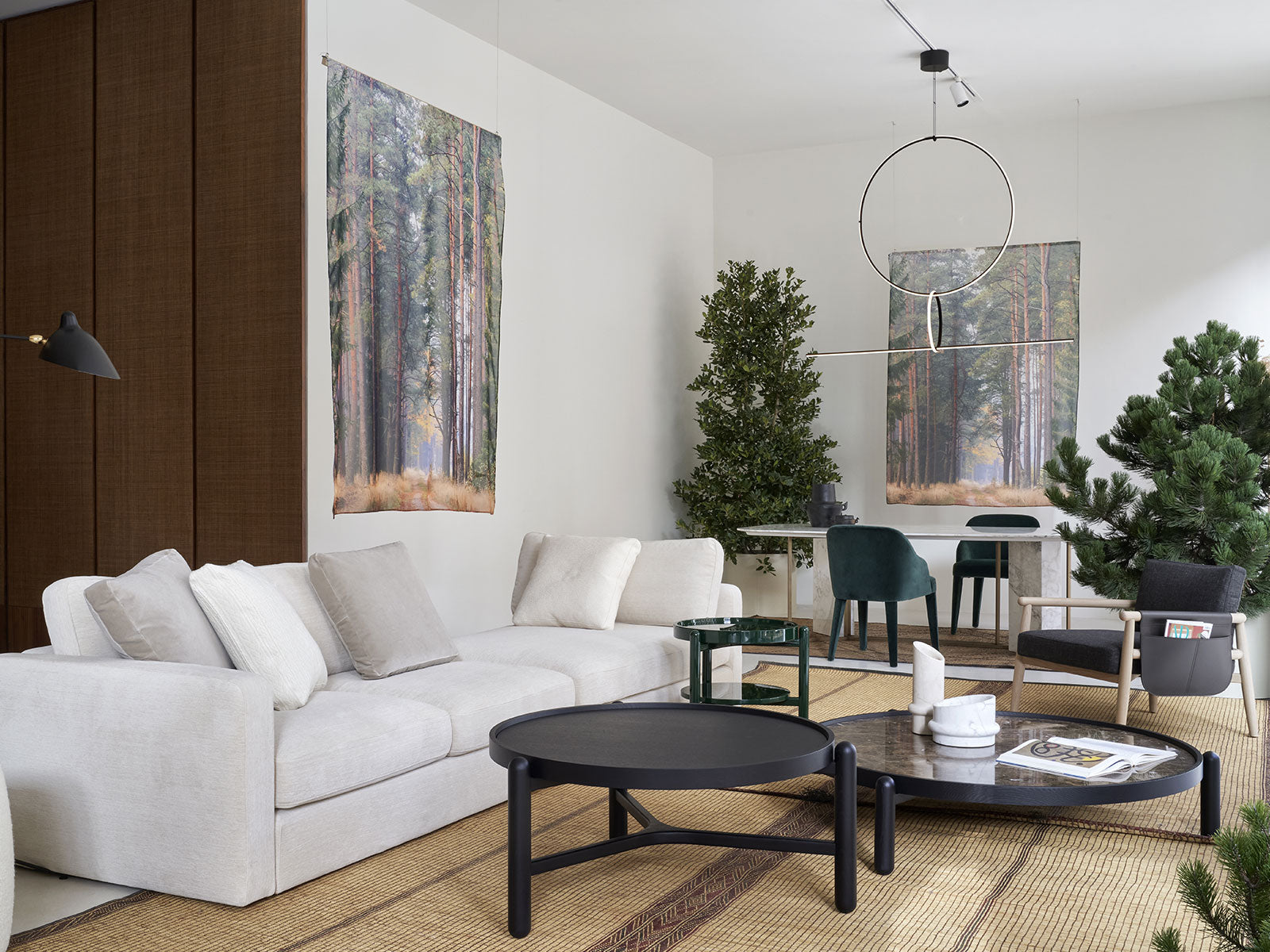 Two showcases where the protagonists are the furnishings of Meridiani, which interact directly with nature, thanks to an installation aimed at emphasizing the materials and colors of the forest.
Discover all the products