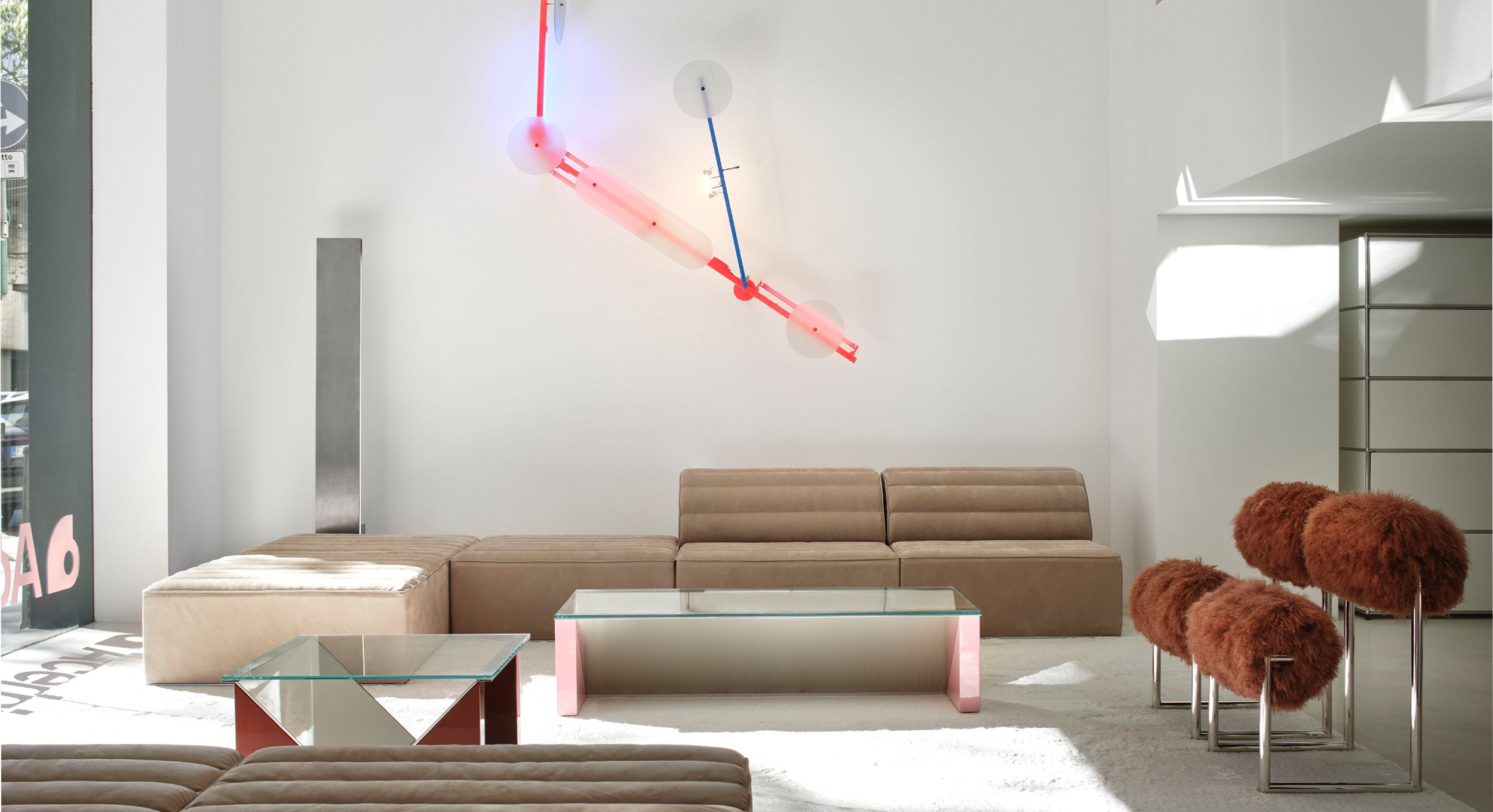 A Milanese Utopia
Acerbis' creative directors Francesco Meda and David Lopez-Quincoces have revisited the atmosphere of the Milanese living room of the 70s with the installation "Nanda Vigo & Claudio Salocchi - a Milanese Utopia", presented by Spotti on the occasion of the Milan Design Week.
The new re-editions have a 1970s allure, with elegant bouclé and nubuck fabrics in delicate nuances for the Free System sofa and an exuberant covering in white, black and rust Mongolian fur for the Due Più armchair.
The Remasters products dialogue with creations from the Nanda Vigo archive and unique pieces from the Salocchi archive, creating a space-time journey through the atmosphere of the time, discovering the avant-garde aesthetics of Acerbis.
Since 1870 a point of reference for admirers of the most refined Made in Italy, Acerbis has created products whose modernity remains at the forefront even today by collaborating with visionary designers including Massimo and Lella Vignelli, Vico Magistretti, Nanda Vigo, Gianfranco Frattini, Giotto Stoppino.
Today, led by creative directors Francesco Meda and David Lopez Quincoces, it continues its avant-garde tradition, expanding research beyond the confines of the company archive and rediscovering historic projects with revolutionary modernity.
Discover all the products