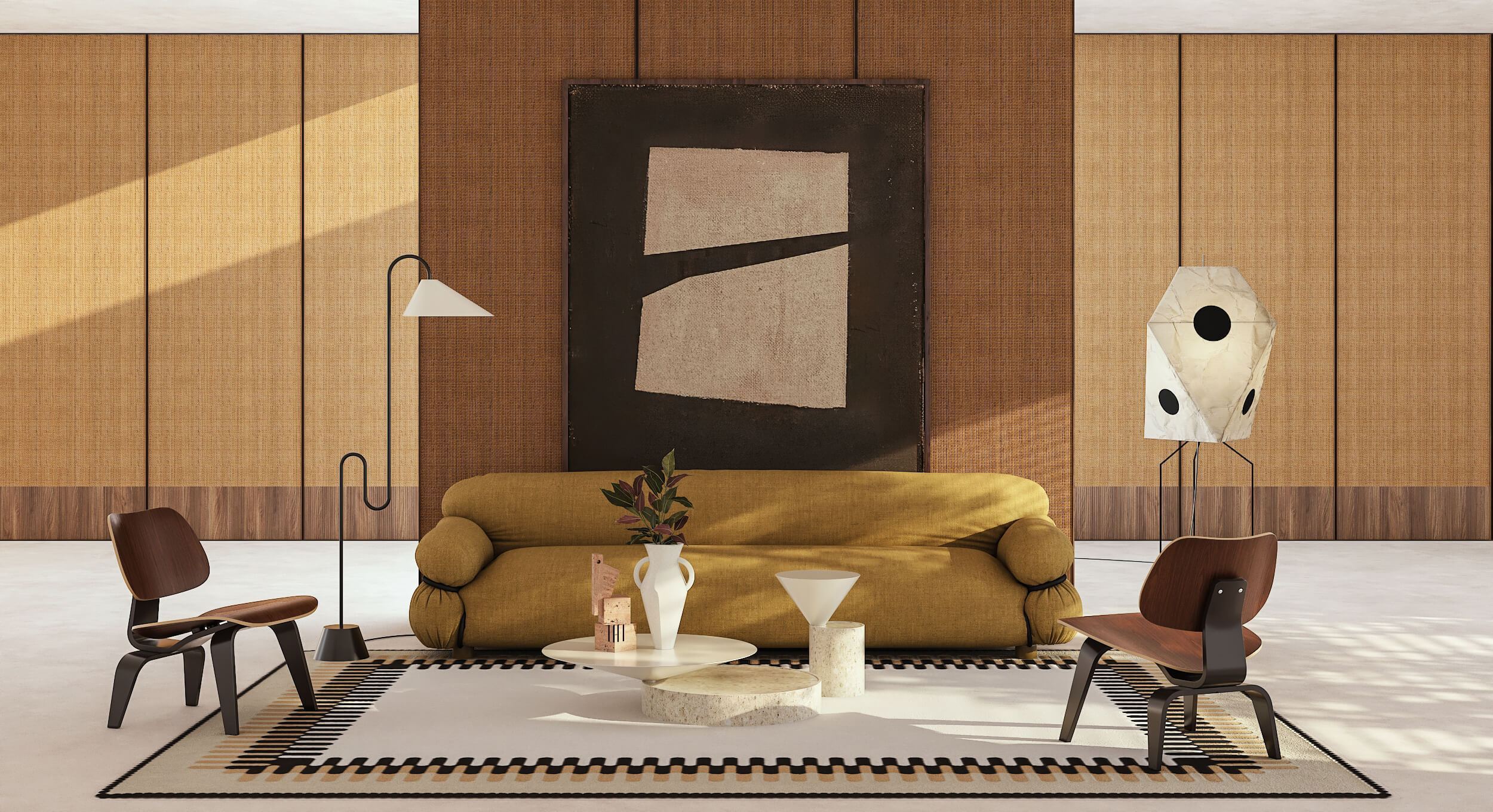 A house signed by us
Our job is to select and propose the best interior and design solutions for a complete and tailor-made housing project. We create the ideal space for each client by suggesting how to make everyone's home special. This is our proposal for an ideal home, where the design of QD + Spotti cladding, doors and panels becomes the common thread of the space, which acquires an elegant and refined flavor through the selection of new pieces and design icons.
The collector's living room
Design history seen through the eyes of an art collector. A warm minimalism that mixes icons with contemporary decorative pieces.
The conversation room
A table and two chairs inviting discussion. Elegant wallpaper and hand woven carpets make for a welcoming living area that combines minimalist furniture with iconic pieces.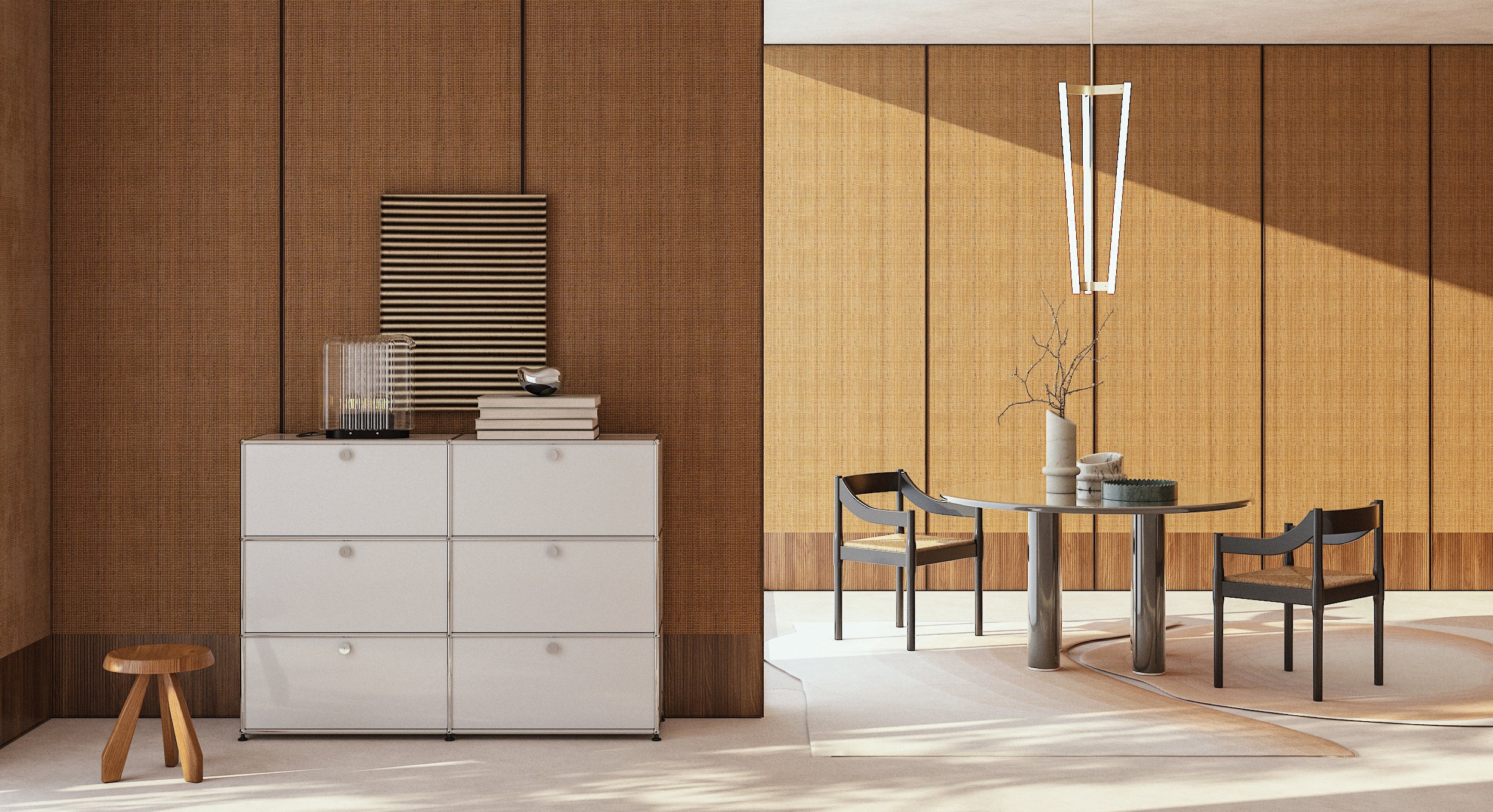 The awakening room
A cocoon-like bedroom. The morning light shines through the windows to draw the lines of this modern, fully functional space.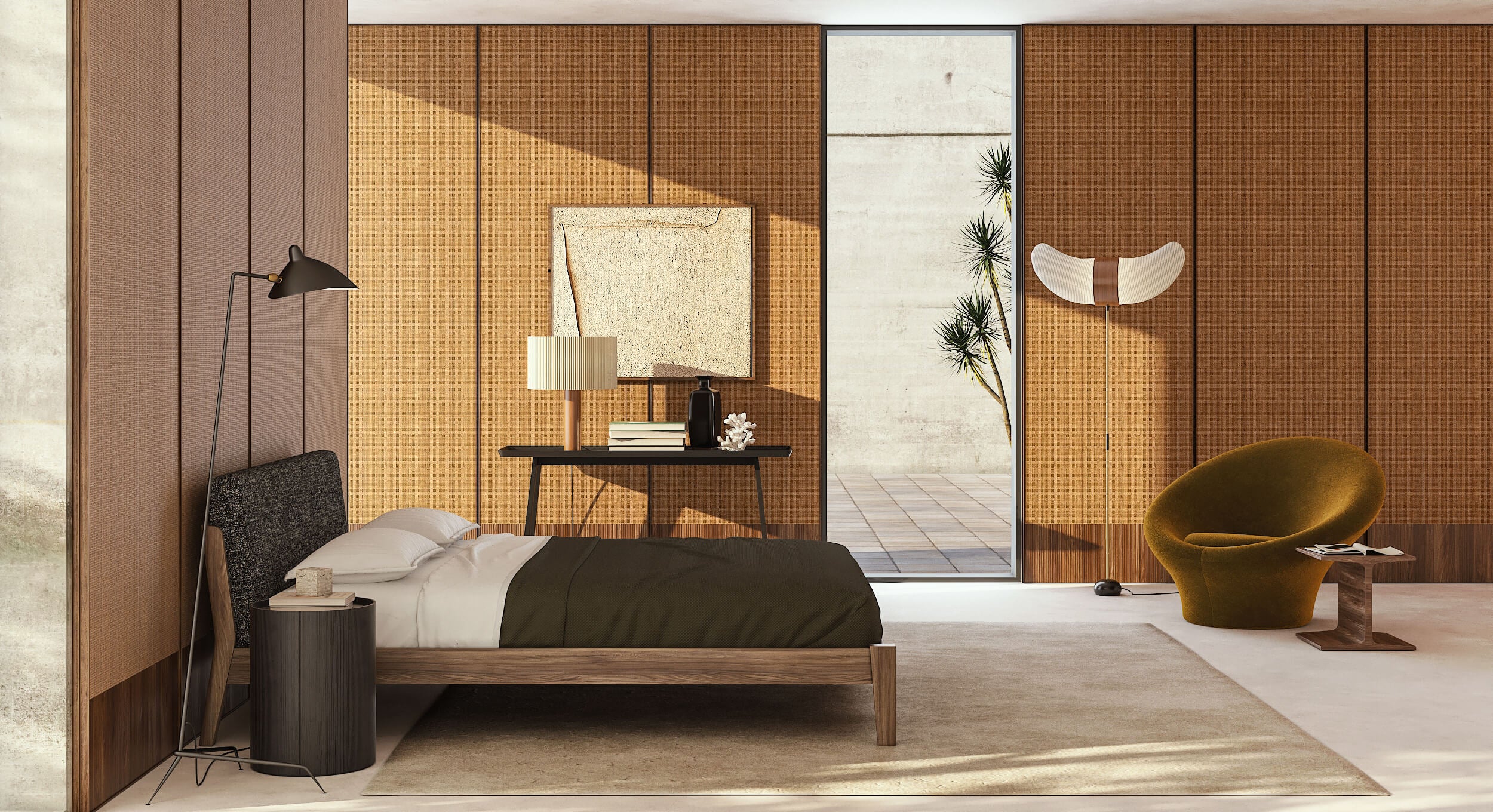 Discover all the products