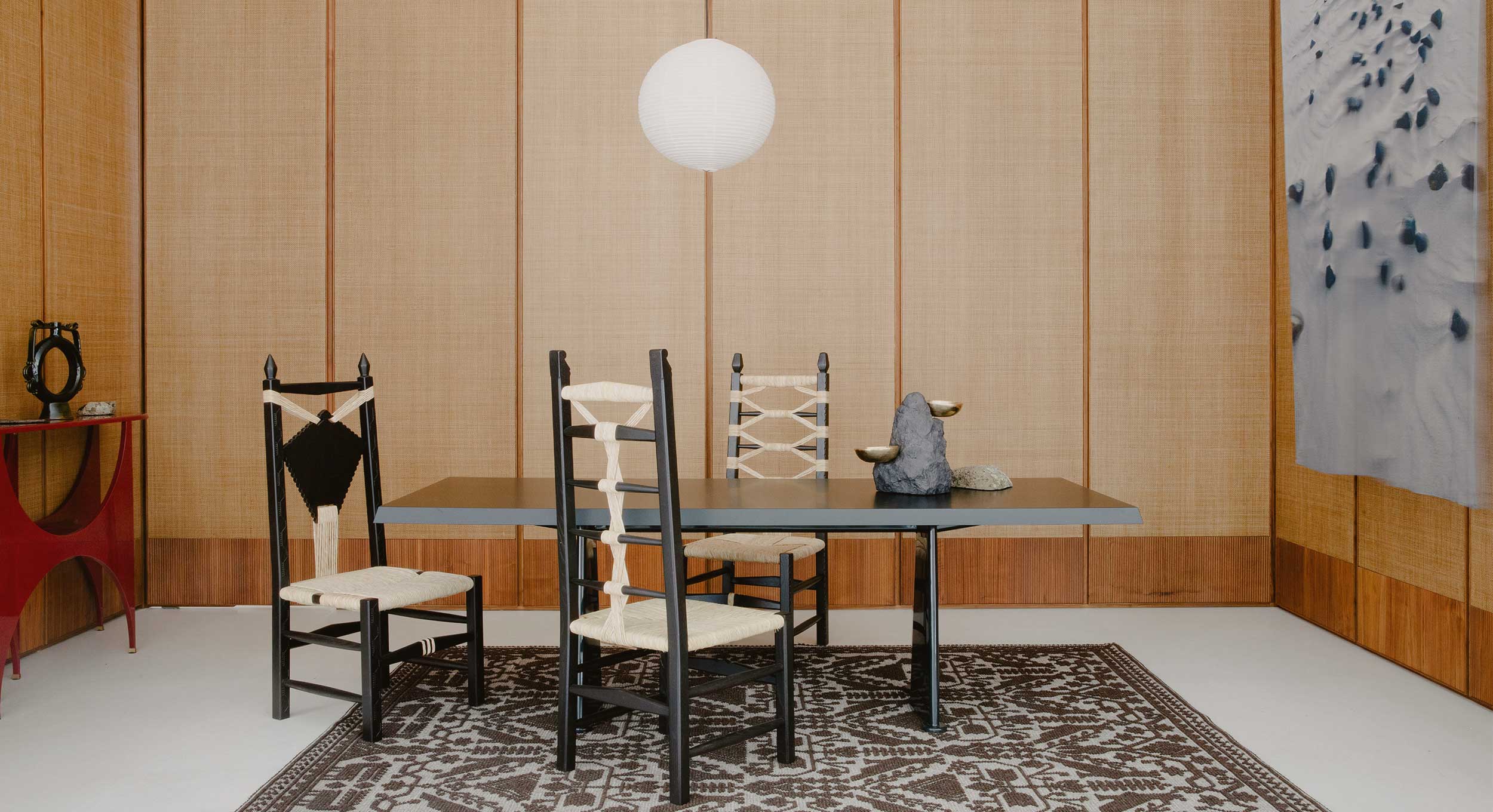 Tales of collectivity
This summer, Spotti Milano presents the Pretziada collection, a research project that for the past four years has focused on creating a new and relevant shared heritage.
An invisible bridge between the island and the rest of the world
Based in Sardinia, Pretziada hosts creative residencies where designers immerse themselves in the culture and history of the area before developing a new object that will be made by local artisans. Through an act of true collaboration, these pieces become representative of a culture, both material and intangible.
The installation designed by Cameranesi Pompili includes pieces of collaborations from past years and introduces new pieces produced in the past 18 months. These new collaborations, born in a moment of unprecedented reflection and isolation, are particularly representative of Pretziada's enterprise of creating connections and community through interdisciplinary and design work.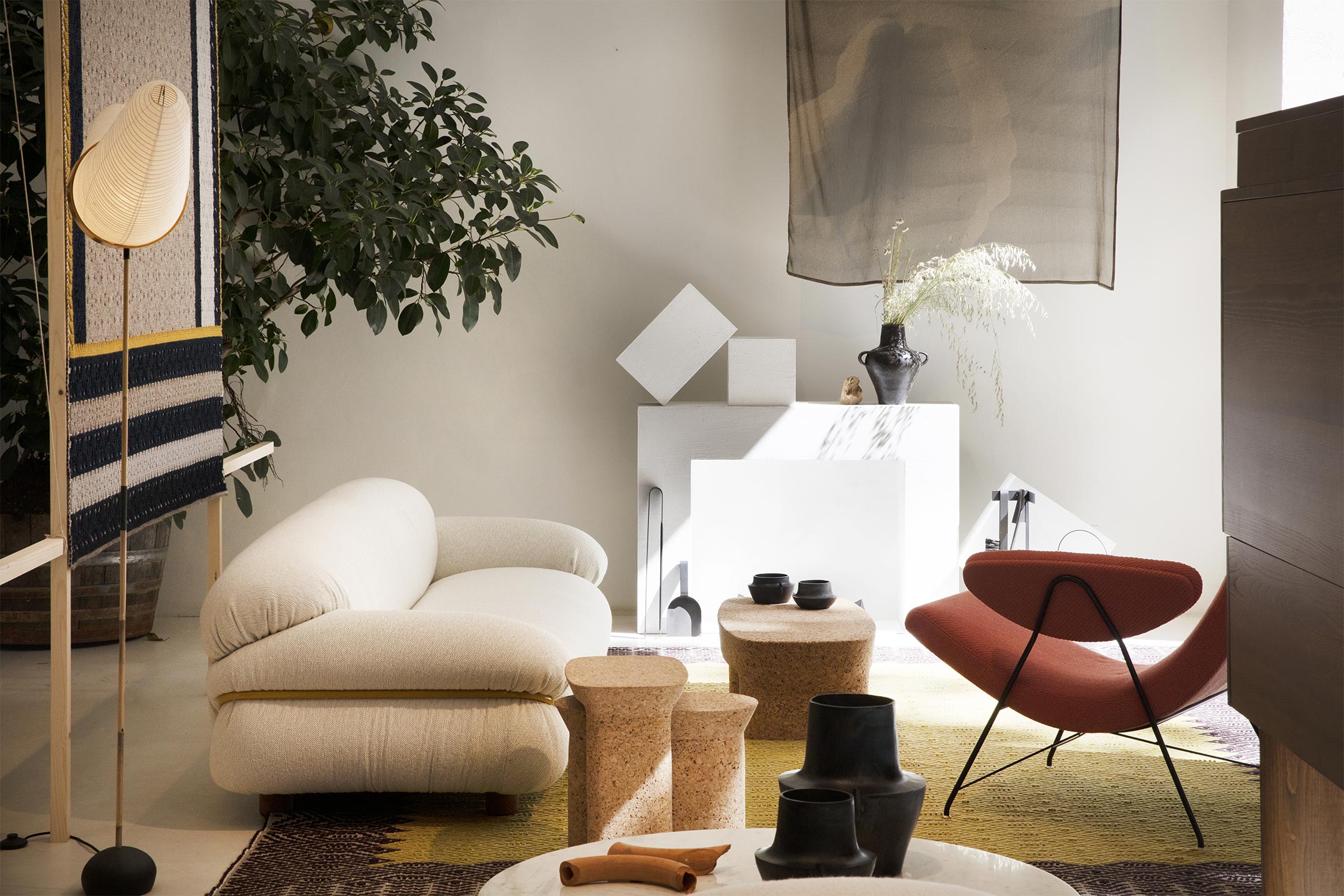 Origins conceal the evolution
New objects in the collection include the Anca Sideboard by Chiara Andreatti + Pierpaolo Mandis and the Mannu Side Table by Ambroise Maggiar + CP Basalti & Karmine Piras, both of which were inspired by the historic Sardinian chest; the Accanta Companion Table collection, created entirely from compressed Sardinian cork and left natural, by Maddalena Casadei + Falegnameria Pisu.
The Before Zero collection of archaic ceramics baked in wood by Maria Paola Piras; and Perdas Fittas, a sculptural study of water worship by Studiopepe + Karmine Piras.
Says Claudio Spotti: "Contamination in the design world is an essential process to tell our story, our culture, our origins, our evolution. That's why we fell in love with Pretziada, a fascinating project that pulls you into its narrative of traditions, and leads you into a vibrant and exciting design reality."
Discover all the products