Baxter Worldwide
Baxter's 2021 collection, designed by Christophe
Delcourt, is the protagonist of the whole installation. The collection takes inspiration from the world of art, fashion, design, architecture. It was born as a contamination between different visions all united by the daring use of color and a less formal idea of spaces.
Design becomes the pretext to surround yourself with a combination of special objects, all coherent with each other. The house appears as a place where you can stage furnishings belonging to different styles and eras as if they came from a collection accumulated over time.
A broken up living room
The sofas, armchairs, accessories,
the carpets take shape in a sort of broken vision that aims to make every space more convivial. As always, the common denominator is the thought behind all of Baxter's philosophy, the pursuit of excellence in its shapes and materials.
The project is signed by Christophe Delcourt, through the development of organic forms that fit together.
The CLARA sofa is a modular sofa made up of numerous elements that combine to create seating compositions each time made of interlocking voids and solids and concave and convex curves; the main feature is that of a "broken up" living room.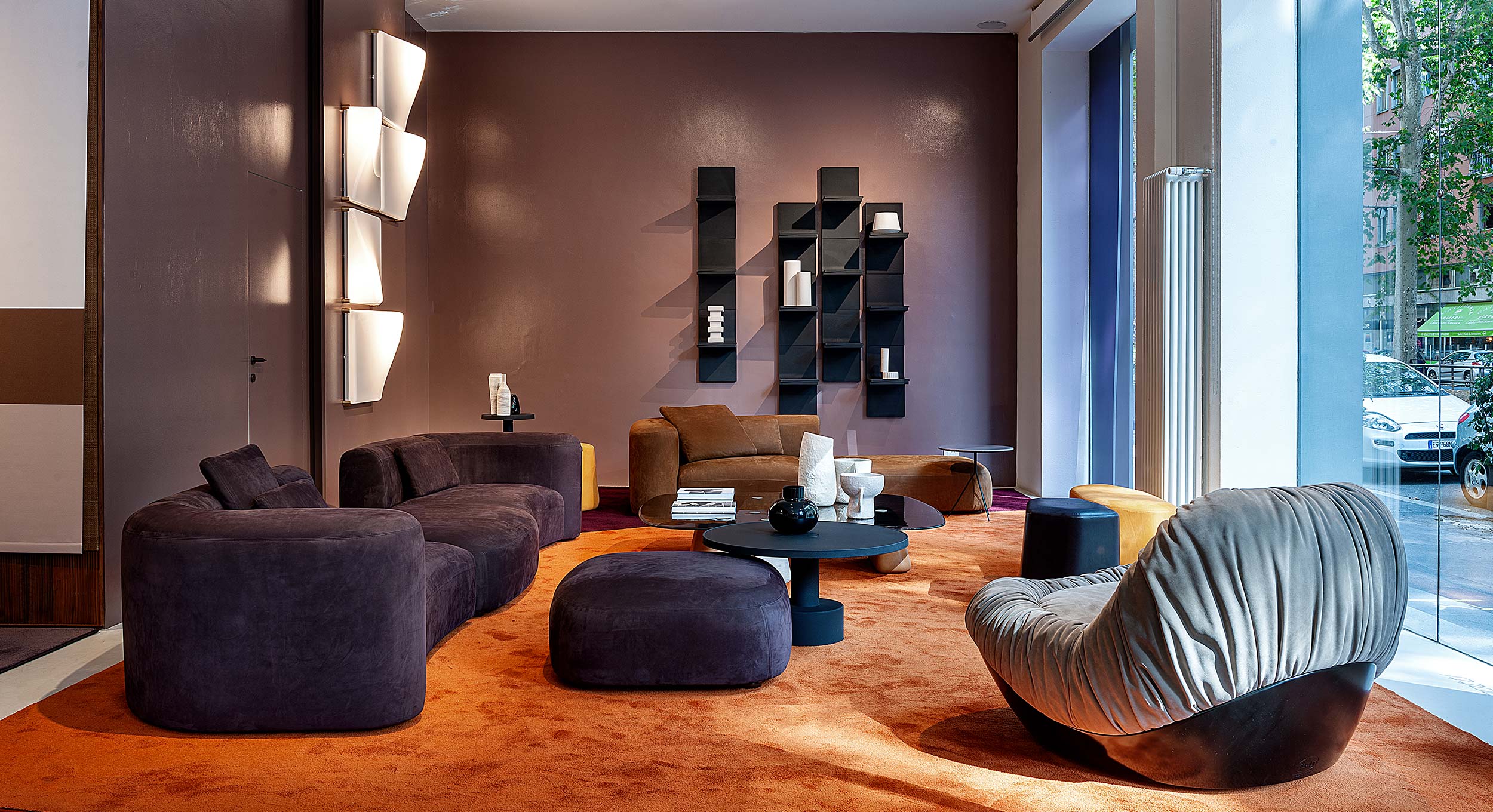 Large colored carpets define the rooms. Tribal graphics as a background
to the ELLIPSE table, a table with an asymmetrical top with an organic shape that gives it a great lightness despite its size, in stone and base covered in leather, designed by Federico Peri, incorporates the colors of the furnishings, enhancing the scenographic effect of the entire composition.
Discover all the products