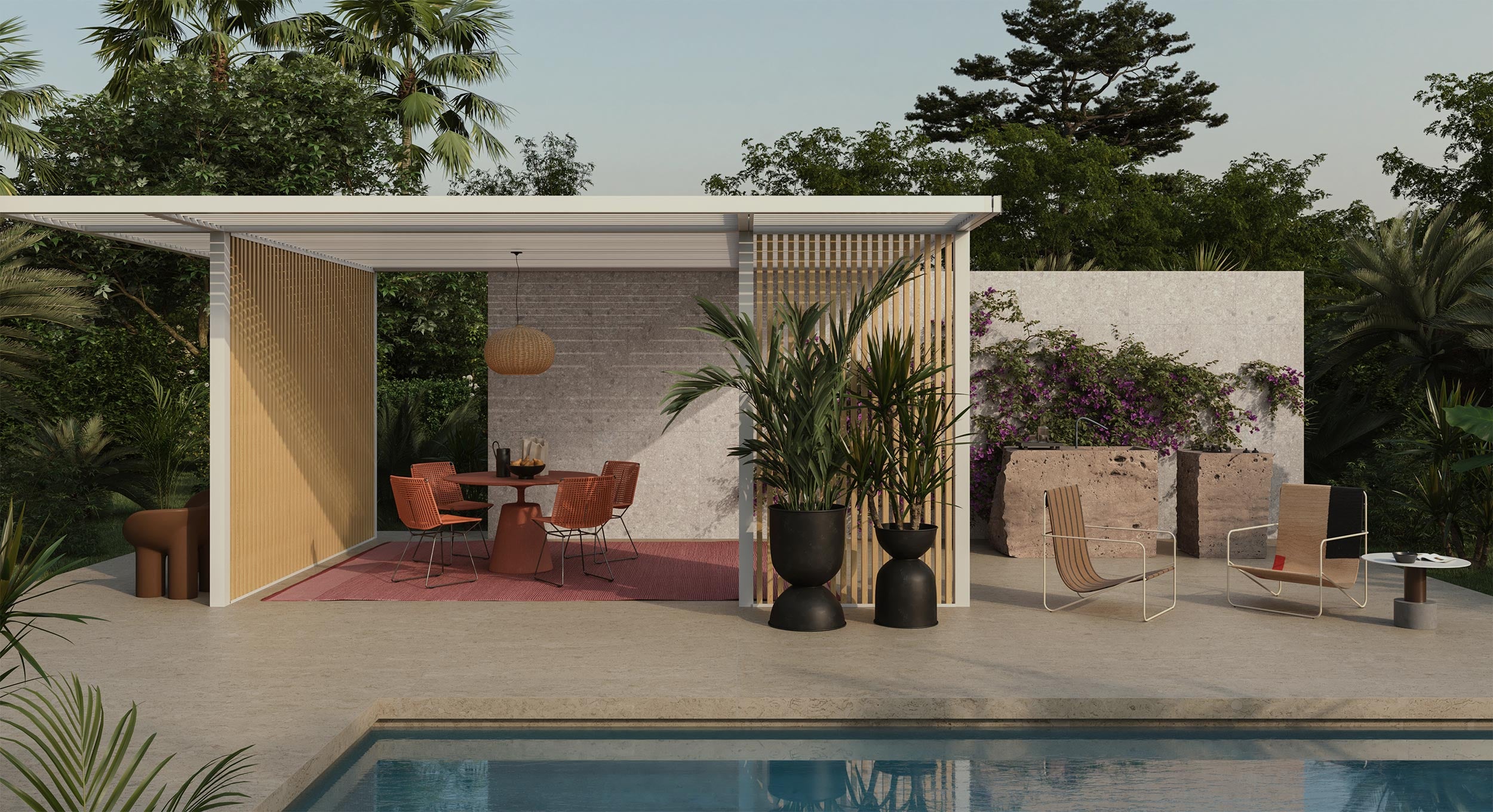 Outdoor life
With the arrival of the sun and the warm season, the desire to relax outside increases.
This is why Spotti Milano offers you three ideas for enjoying your outdoor spaces to the fullest, finding a solution to every need.
Poolside
A real room just a step away from the water, where you can share the wonder of an outdoor meal. With two micro-lounges for maximum relaxation. 
The city terrace
Surround yourself with greenery even when you're far from nature, thanks to plants that change their appearance and color according to the seasons. A cool and comfortable oasis, to be experienced every day.
A tropical patio
Real luxury is being able to enjoy lush nature, whilst comfortably lying in the shade. An open-air living room with a simple design. 
Discover all the products