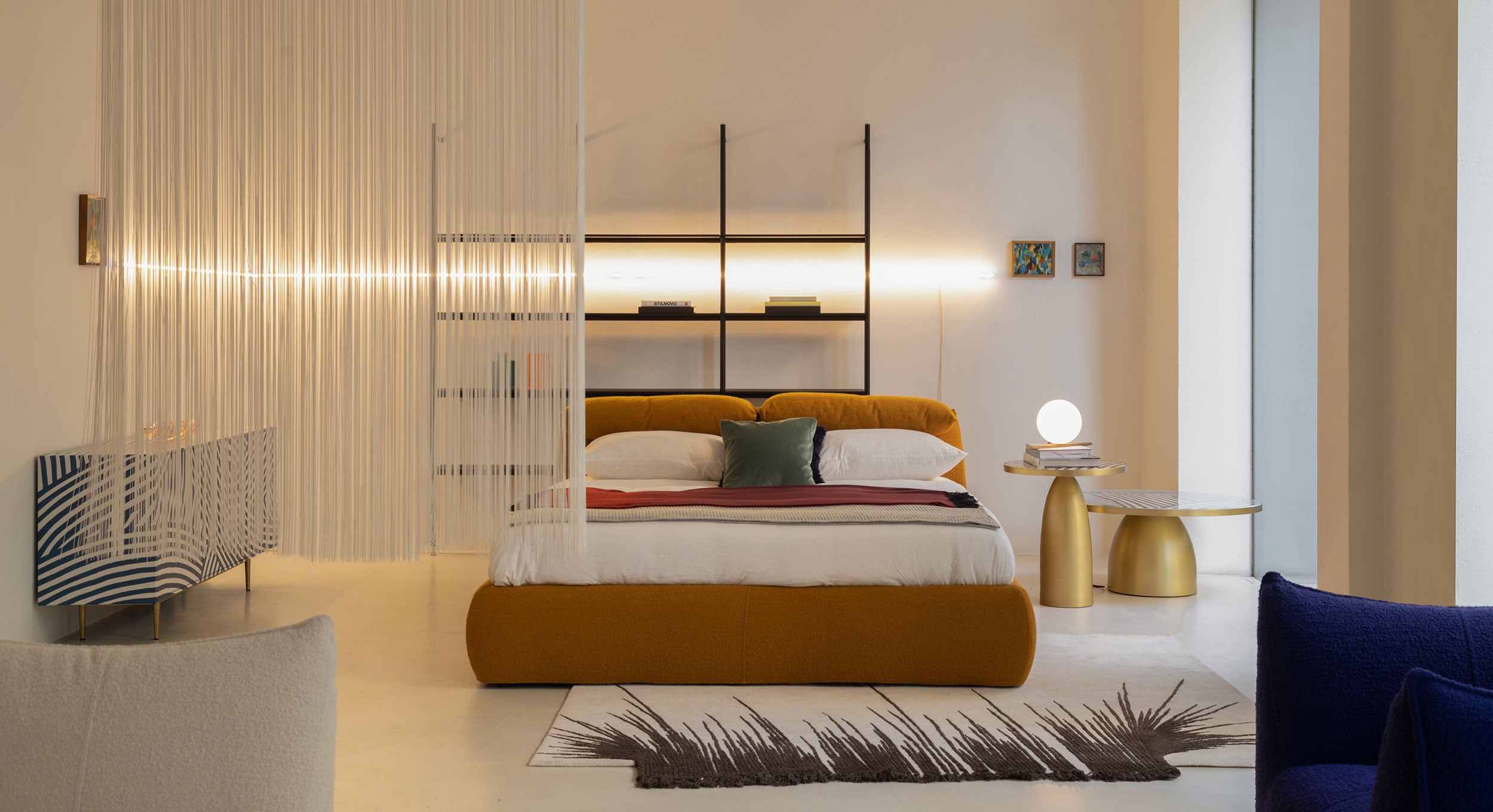 Every home is a special story
Every home is a special story is the new Spotti layout
which tells a vision of welcoming and timeless living. The iconic furnishings of B&B Italia meet with sophisticated accessories by Bethan Gray, creating an enveloping atmosphere that
is inspired by the 70s, between bright colors and soft lines and neon lights.
The protagonist of this set-up is the B&B Dolls collection designed by Mario Bellini, which stands out both in the bedroom with the ocher doll, a new re-edition of the 1972 project, and in the living area with a two-seater sofa in white and two purple armchairs.
Spotti presents the Inky Dhow collection by Bethan Gray
In concomitanza con questa versione invernale delle vetrine, Spotti lancia la collaborazione con Bethan Gray, il brand dell'omonima designer che con la collezione Inky Dhow caratterizza lo spazio con il suo segno riconoscibile. La madia, i tavolini, i vasi e il tappeto disegnato per cc-tapis, completano l'ambiente dando un tocco contemporaneo e artistico, che viene ripreso
anche nella decorazione stessa delle vetrine.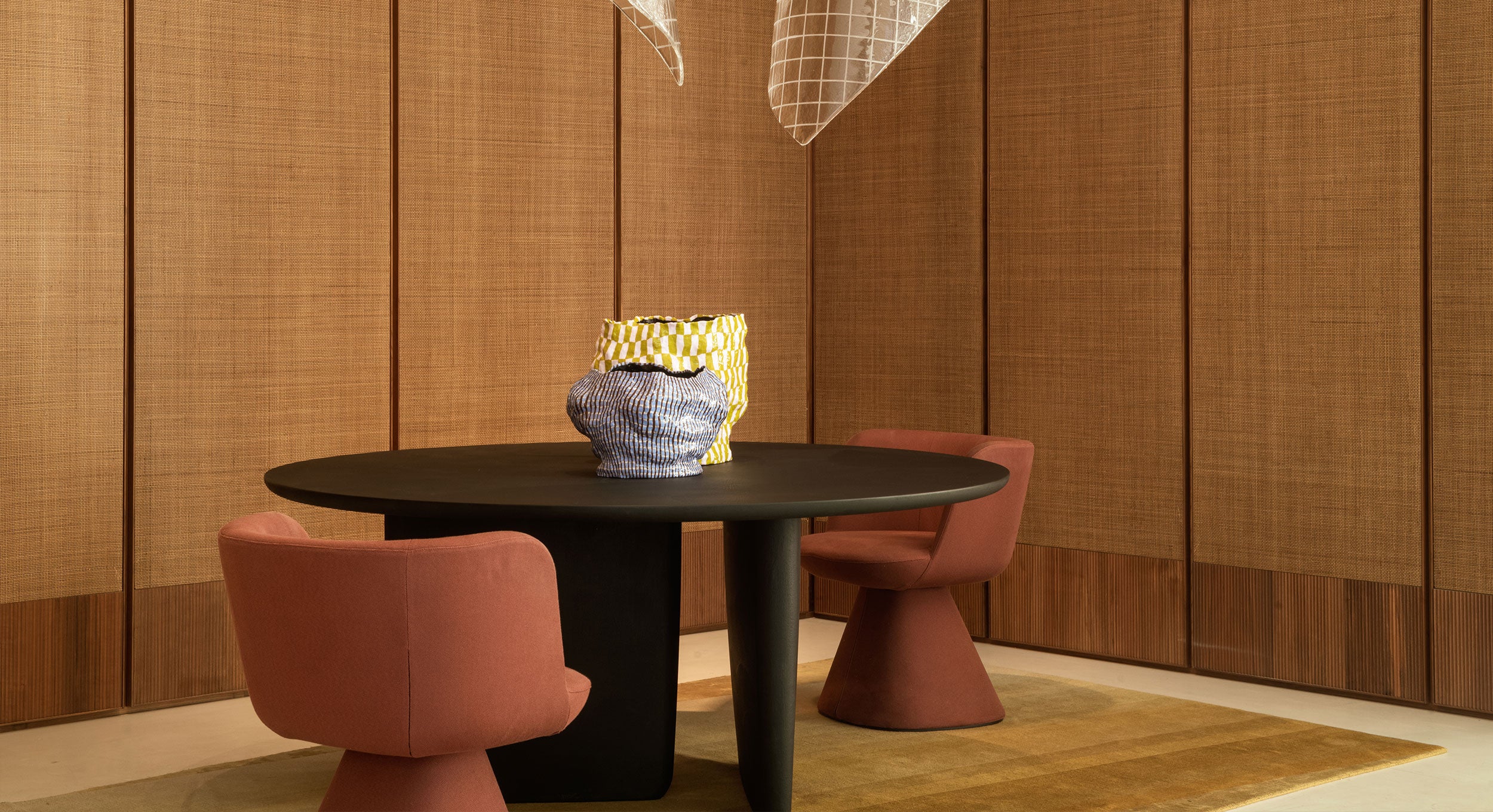 An intimate dining area, with chairs and tables by B&B Italia, is enhanced by the innovative naturalness of SEM products, such as the In Lace lamps by Zaven and the curious Doodle vases by Maya Leroy.
Iconic and contemporary design
Finally, the last showcase welcomes a by now unmistakable design icon, the Camaleonda sofa, which with its sinuosity creates a relaxed and relaxed area, accompanied by the yellow ceramic Slice coffee table by Zaven for SEM and by the vases by Bethan Gray.
In this way, refined and unconventional interiors are recreated, which are highlighted by a selection of cc-tapis carpets, which underline the exclusivity of the project by interacting with the furnishings without ever overpowering them.
The idea is to recreate the situation of a real home, and to invite reflection on how the choice of colours, materials, furnishings and accessories lead to the creation of a unique environment, never identical to any other.
Discover all the products