Why Now?
A selection of contemporary design that overcomes the debate between industry and collecting.
WHY NOW? by Spotti, curated by the Mr. Lawrence studio, will be presented, during the next Milan Design Week, from 6 to 12 June 2022 with a special setting designed by Greta Cevenini within the spaces of Viale Piave in Milan, in a close and balanced with the products of the Tacchini brand - partner of the exhibition project.
The result will not be a design gallery, it will not be a furniture shop, it will be an evolved space that welcomes collectors, designers and design lovers.
The question: WHY NOW?
Because the time has come to take stock of the various aspects of contemporary design.
Not everything is collectible and there is no longer only theindustrial.
Product design has become multi-channel and the challenge is to redesign the market, trying to analyze the new rules of the game with those who buy design and those who create design.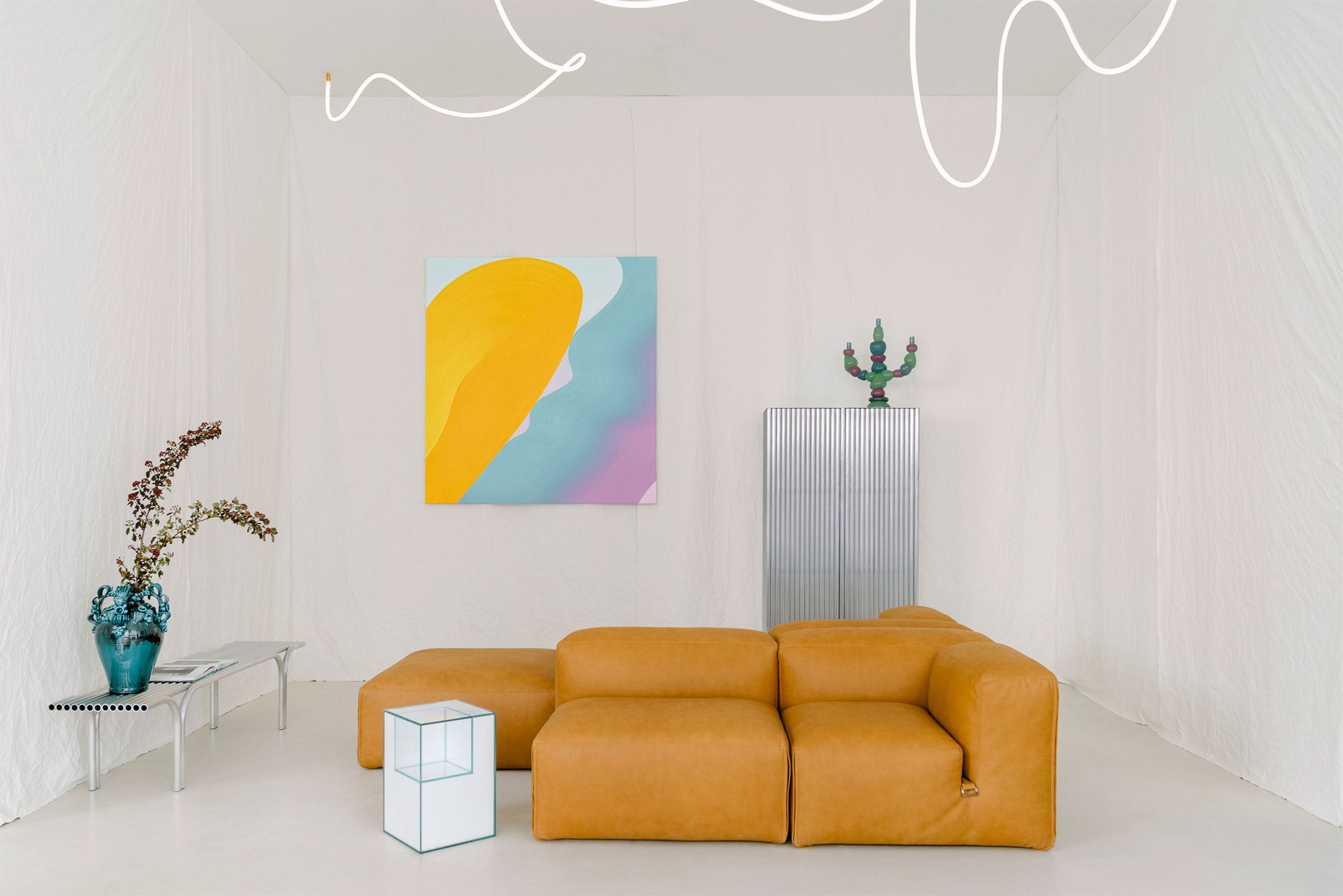 Il progetto Why Now?
The first collection Why Now?, is a refined selection of 15 international realities, which will present more than 30 pieces from 14 different countries: from Belgium to England, to South Africa, from Korea to the United States.
The result is a catalog of furnishings and accessories representative of a creativity free from labels and old styles.
Driven by a strong interest in projects and objects that speak of the present time, Spotti, together with the studio Mr.Lawrence they build a design collection capable of bridging the gap between the industrial design product and the experimental language that many designers have embarked on on the way to the so-called "design art" for collectors and galleries.
The collaboration with Turkeys arises from the long relationship between the two realities. In the past, Spotti has already chosen the brand of supplies and furnishing accessories to present special set-ups.
Per Why Now? it was decided to experience a new one
format and chooses the contamination of languages.
The Spotti collection will therefore be in dialogue with a selection of Tacchini news and icons.
Designer Why Now?
Diego Faivre (Netherland), Anna Aagaard Jensen, (Netherland), Helle Mardahl (Denmark), Bethan Gray (UK), Oliver Selim Boualam (Germany), Nienke Sikkema (Netherland), Nawaaz Saldulker (South Africa), Duccio Maria Gambi (Italy), NM3 (Italy), Supaform (Russia), Mary-Lynn & Carlo Massoud (Lebanon), Maarten de Ceulaer (Belgium), Muller Van Severen (Belgium), Objects of Common Interest (USA – Greece), Odd Matter for cc-tapis (TCP collection) (Netherland – Italy), Sam Stewart (USA), Yeon Jinyeong for 13 desserts (South Korea – France).